"Sharon PVC Pipes & Fittings are manufactured using the most modern technology available"
The Top Management having a vast on ground experience in the field, Sharon has a well built Organisation Structure. Our Administrative Office is well established with experienced staff's and we strictly follow ISO work procedure.
Company plants are equipped with the most modern machineries, and sophisticated laboratory. Technical support is made available from the lead engineers in respective fields to achieve the committed quality of products to the consumers. The plant is spacious enough to accommodate multi fold expansion and addition to the production base.
Our plant is also equipped with high volume perfect dies and moulds to meet perfect product specifications and use of chilling plant in the production process to maintain uniformity for the entire range. We give utmost importance to the production infrastructures, thus distinct from others. Timely delivery of our product to the market by Sharon's own fleet of heavy vehicles is another feather on the cap.
IN-HOUSE QUALITY TESTING FACILITY
with modern equipment and skilled technicians.
QUALITY TEST
Our products are tested as per the requirement of IS standards, in our own lab with modern technology, to ensure that our valuable customer receives quality product". Hence, we have proven track record and sustainability in the market for the past many years.
We strictly procure quality raw materials only from reputed raw material manufacturers, available in India, to ensure that our product complies with internal and external requirements of IS Standards.
QUALITY & TESTING PROCESS
Composition of UPVC VCM Content, K Value
Dimension

(a) Diameter
(b) Wall Thickness
(c) Length
(d) Socket Dimensions

Opacity Test
Effect on Water Test
Reversion Test
Vicat Softening Test
Density Test
Sulphated Ash test
Mechanical Property Test

Internal Hydrostatic Pressure
(a) Long Term
(b) Short Term
Resistance to external blow
Test for Electrical Characteristics
Durability of marking
Dimension

(a) Diameter (Outer & Inner)
(b) Wall Thickness

Bending Test
Compression Test
Resistance to Heat
Resistance to Burning
Electrical Strength
Insulation Resistance
Impact Test
Dimension

(a) Wall thickness
(b) Socket length
(c) Diameter at mid point

Performance Requirements

(a) Stress Relief Test
(b) Opacity
(c) Effect on water
(d) Short Term Hydrostatic Test

Marking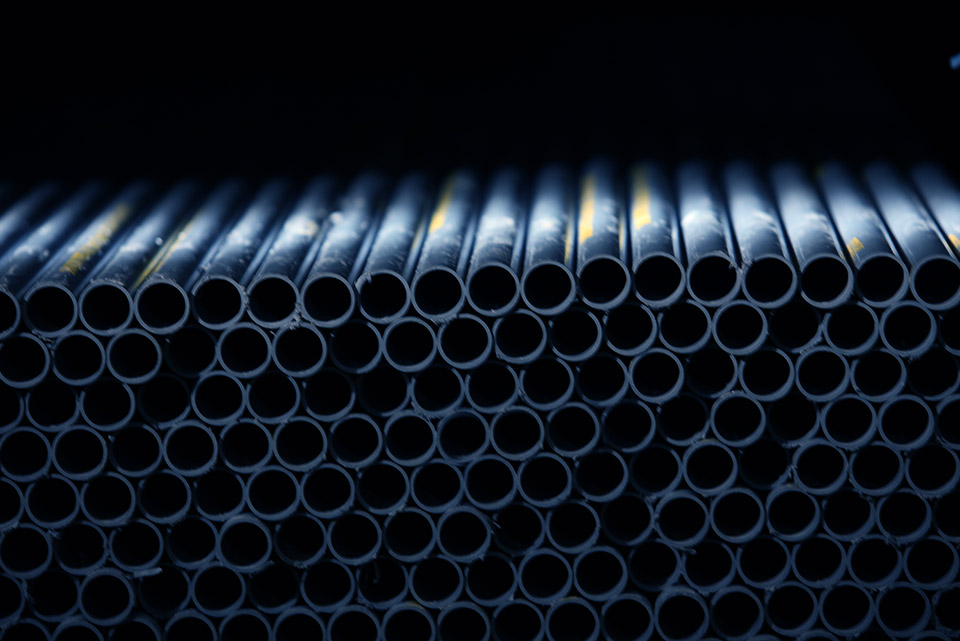 PVC PIPES
PVC, or polyvinyl chloride, is an incredibly common plastic used primarily in construction and as piping in water distribution systems.
PVC is strong, lightweight and inexpensive, which is why it's so highly regarded within the building industry and by professional plumbers.
It has many uses such as supply of potable water in residential and commercial buildings and drain lines, there are also numerous applications in the industrial field as well as farm irrigation.
PVC Pipes can handle many different types of corrosive and other industrial fluid substances.
PVC Conduits are widely used as electrical insulation, concealed as well as open wiring.
PVC Pipes are also used as duct pipe in cable work.
Some of the common usage of pvc pipes are domestic plumbing, drinking water project, rainwater harvesting, industrial usage, agricultural, irrigation, public drinking water supply schemes, electrical wiring and cabling."